Take Training, Hunting, Walking with your dog to the next level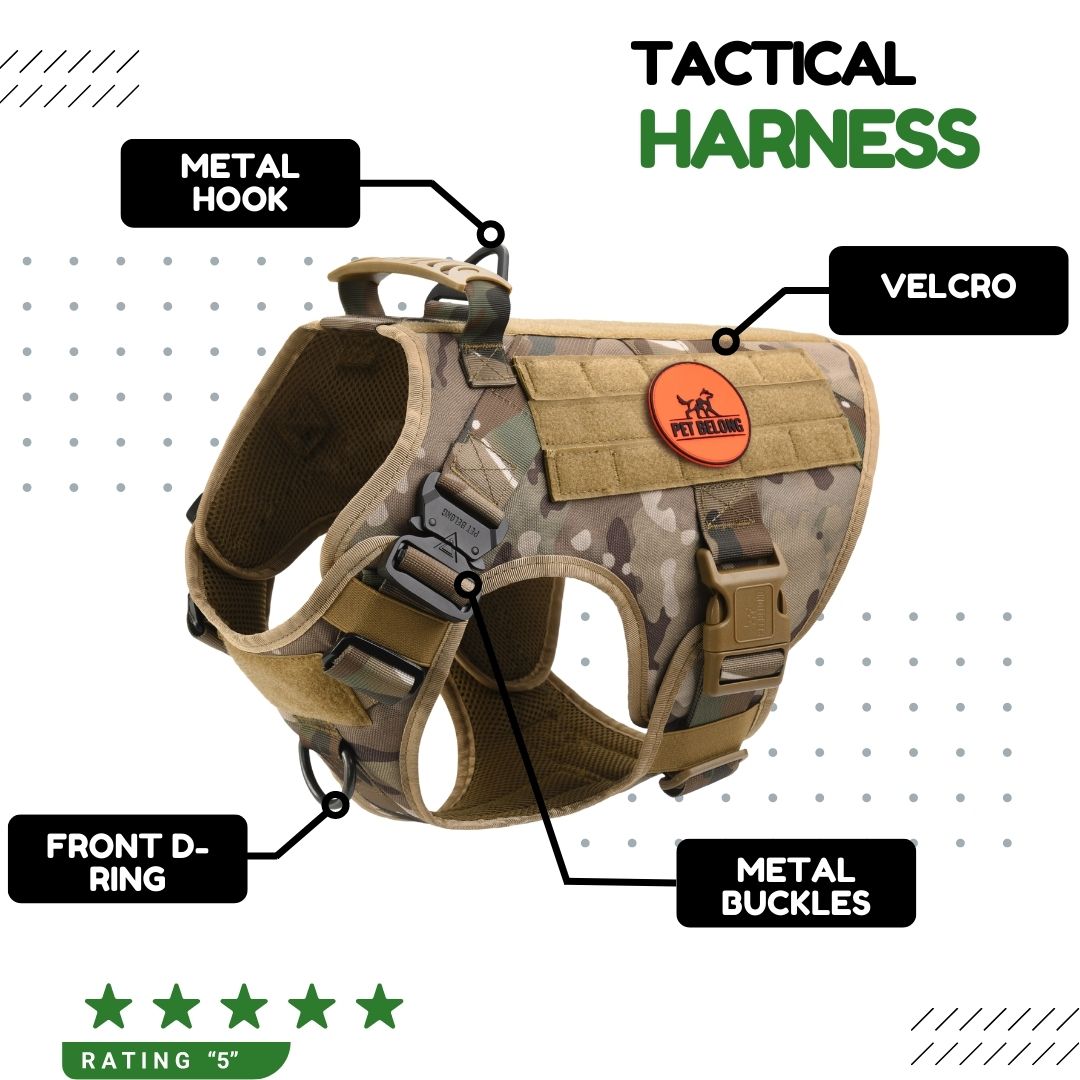 Key Features Of Petbelong Tactical Harness
Equip your dog with the most functional & durable harness. Multiple attachement points, metal buckles and endless customization.
Learn More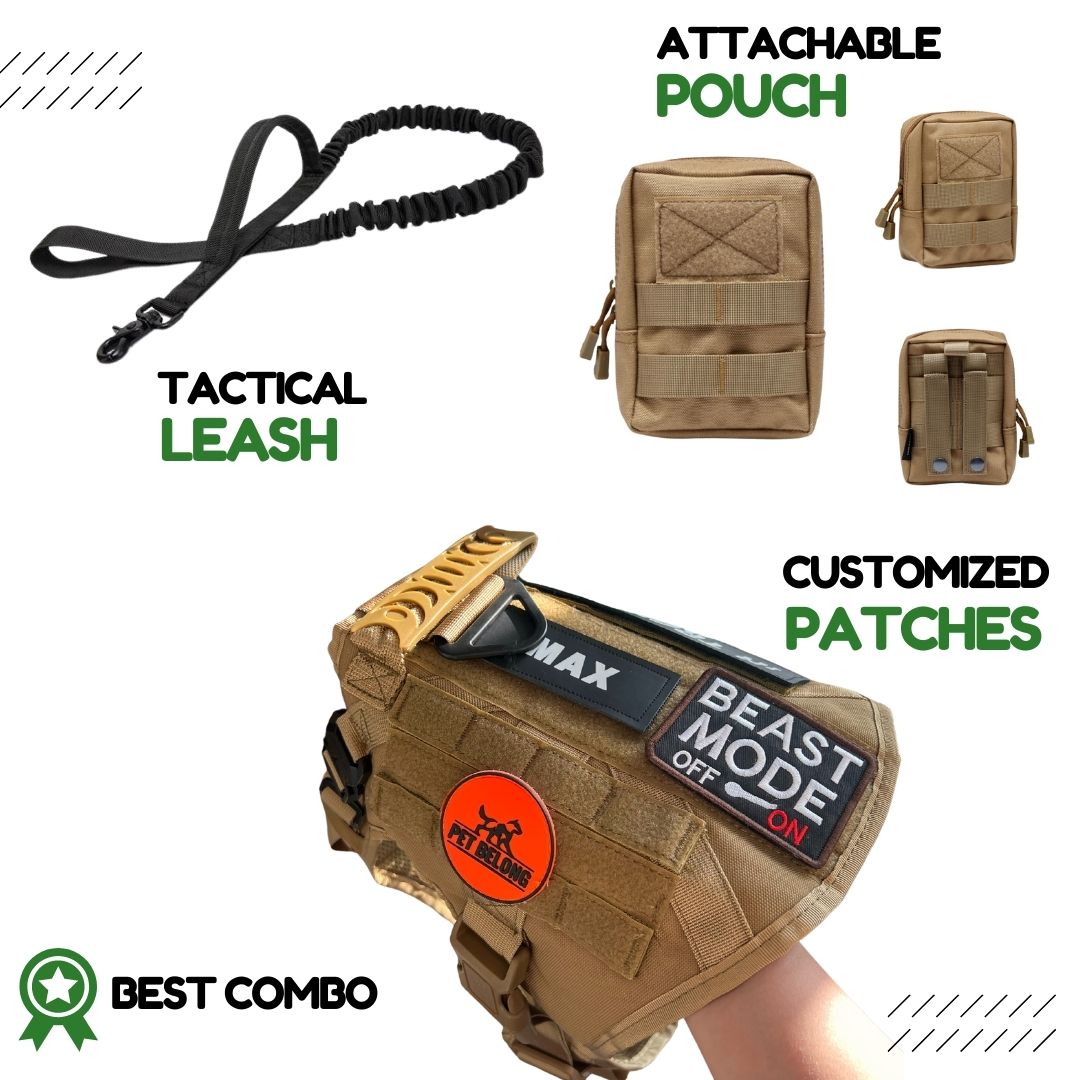 Full Tactical Mode
Combine the tactical harness with durable double-handle leash for better control & molle pouch for extra storage, as well as custom patches.
Explore Best sellers
Make your Dog Happy

The Harness makes your dog feel more comfortable, safe, and secure. The padded chest and abdominal panels can help to protect a dog's sensitive areas from injury, while the metal hooks and other attachment points can be used to secure leashes, lines, or other equipment.

Enjoy the walk even more

The Tactical harnesses' durability and versatility can also make them well-suited for use in a variety of different environments and activities, which can be enjoyable and stimulating for dogs.

Cool-looking

Tactical harness is a great way to give your dog a stylish, functional, and comfortable accessory that can enhance its performance and capabilities. Whether you are training, walking, or hunting with your dog, a tactical harness can help to take its performance to the next level.
Happy Dogs & Their Owners